As we savor the remaining days of summer, I'd like to provide you with a concise update on the state of the residential real estate market for July.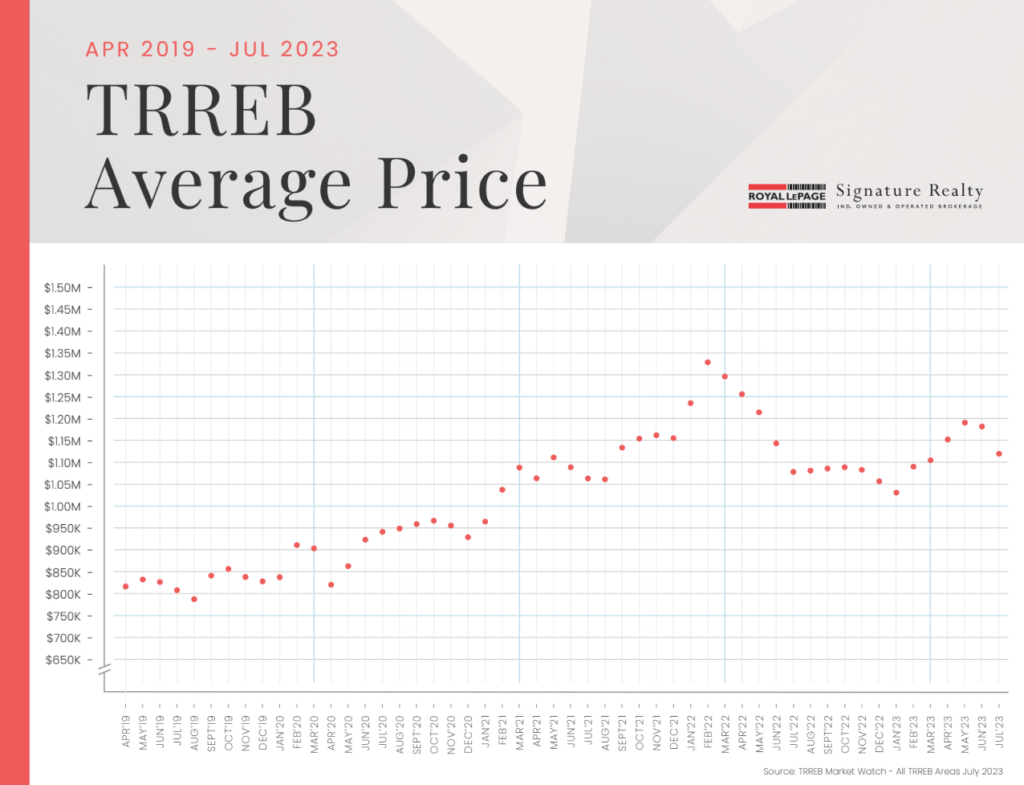 In the Greater Toronto Area, the real estate landscape exhibited noteworthy progress compared to the same period in 2022. Both prices and sales volumes witnessed an upswing, marking an increase of 4.2% and 7.8% respectively. The dynamics of July fostered a more balanced market compared to the preceding month of June. Despite the robust growth in home sales from the previous year, the pace of sales has exhibited a slight deceleration, attributed in part to the escalation of borrowing costs. Prospective buyers are attuning themselves to the current higher borrowing rates and displaying a willingness to adapt, given the persistently low listing inventory. While the months of available inventory have shown a gradual increase, hovering around the 3-month mark, it's worth noting that if no new properties were to enter the market, the existing inventory would be depleted within this limited timeframe of just 3 months.
Looking ahead, the forecast for the next decade predicts a significant surge in population growth, which in turn, will sustain the demand for housing. However, the pace of new construction has been tempered by the prevailing higher borrowing environment. This trend, however, poses a potential dilemma concerning our future housing supply. Developers are understandably cautious about introducing new properties to the market if the existing demand does not match up. Given the persistent scarcity of housing options, this situation will likely result in either stable or appreciating property prices, driven by the inadequate availability of homes to accommodate the burgeoning population.
It's important to recognize that times of market adjustment often yield the most promising opportunities. Whether you're contemplating a purchase, investment, or sale, I'm readily available to engage in discussions surrounding your unique options.
As you continue to savor the remaining warmth of the summer season, I'm eagerly anticipating the chance to connect with you in the near future.