Mississauga, the sixth-largest city in Canada, is renowned for its vibrant culture, diverse community, and thriving economy. Nestled on the shores of Lake Ontario, Mississauga boasts a luxurious real estate market that caters to those seeking the finest in upscale living. In this blog post, we'll take you on a journey through the exclusive neighborhoods that define luxury in Mississauga, providing valuable insights into what makes each area unique. Whether you're a prospective luxury homebuyer or simply intrigued by the opulent lifestyle, read on to explore the luxury real estate market in Mississauga.
1. Lorne Park: Elegance Amidst Nature
Lorne Park is a picturesque neighborhood that seamlessly combines natural beauty with luxurious living. It is one the best estate home community in Mississauga. Here, you'll find grand estates nestled among mature trees, spacious lots, and stunning waterfront properties along the Credit River. Lorne Park offers top-rated schools, exquisite dining, and easy access to nature trails, making it a coveted choice for luxury homebuyers.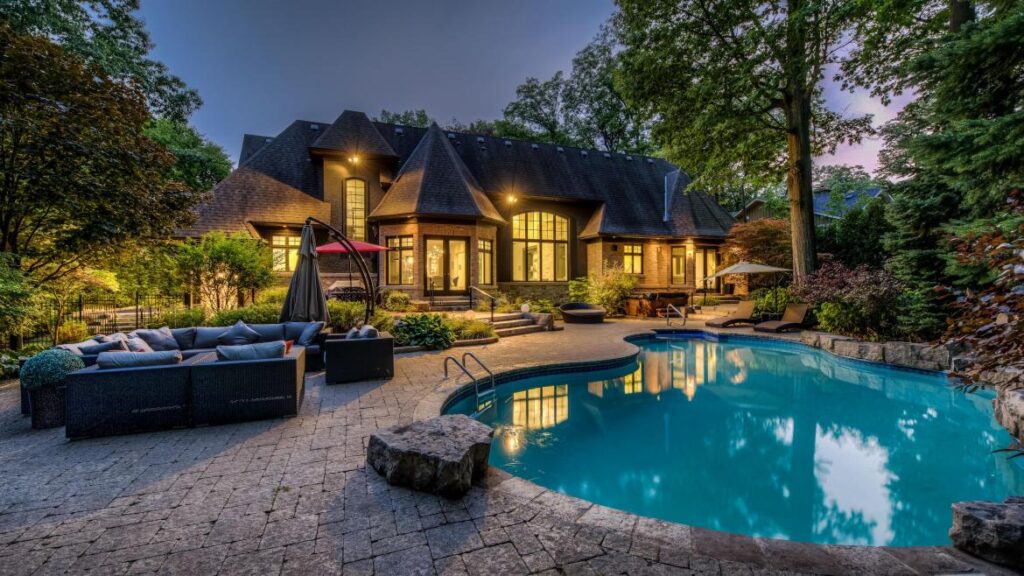 2. Mineola: Timeless Elegance
Mineola is a classic luxury neighborhood in Mississauga located south of QEW between Cawthra & Credit river, known for its timeless charm and upscale homes. The area boasts a mix of architectural styles, from traditional to modern, and is celebrated for its large, meticulously landscaped properties. Mineola offers a tranquil escape from the bustling city while providing convenient access to downtown Toronto.
3. Gordon Woods: Prestigious Estates
Gordon Woods is synonymous with prestige and opulence. This affluent neighborhood features expansive estates with lush gardens, private tennis courts, and luxurious amenities. It's a haven for those seeking exclusivity and privacy, all while being minutes away from Mississauga's city center.
4. Bridle Path: The Jewel of South Mississauga
Bridle Path, situated in South Mississauga, is a sought-after enclave of luxury homes. The neighborhood boasts a selection of spacious mansions, many with breathtaking lakefront views. Bridle Path is known for its proximity to renowned golf courses, yacht clubs, and upscale shopping, making it a desirable destination for the affluent.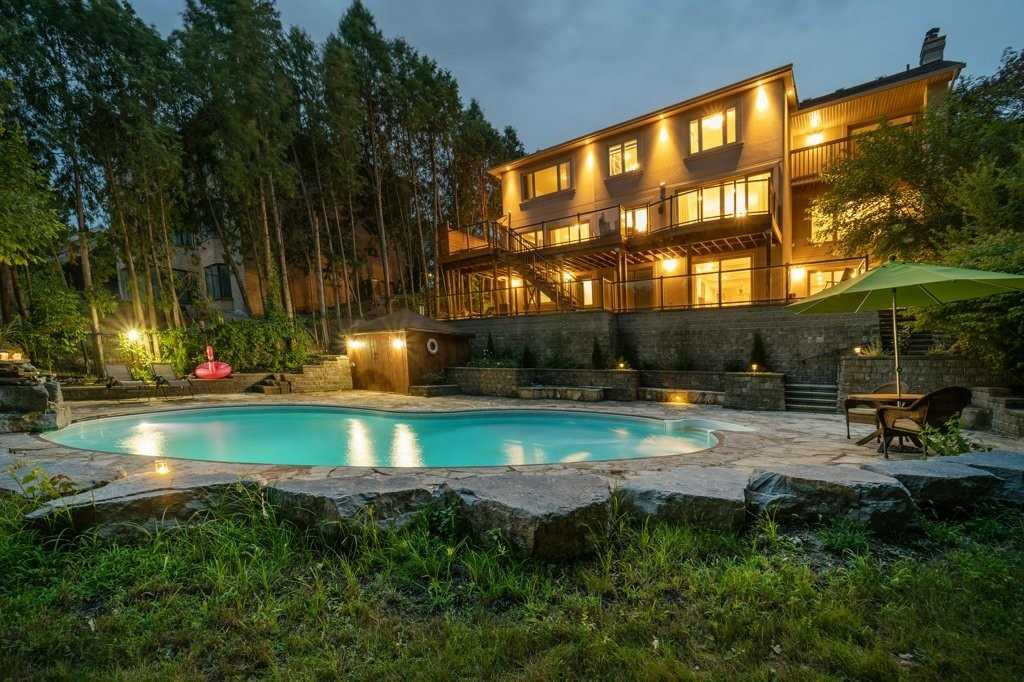 5. Rattray Marsh: A Nature Lover's Paradise
For those who appreciate both luxury and nature, Rattray Marsh offers an exceptional blend of the two. This exclusive neighborhood features elegant homes nestled within the protected Rattray Marsh Conservation Area. Residents enjoy serene woodland surroundings, scenic trails, and easy access to Lake Ontario's shoreline.

6. Port Credit: A Waterfront Gem
Port Credit is a vibrant waterfront community that exudes luxury living. It boasts upscale condominiums with panoramic lake views, custom-built homes along the Credit River, and a charming village atmosphere. Residents can indulge in fine dining, boutique shopping, and leisurely strolls along the waterfront.

The luxury real estate market in Mississauga offers a diverse range of neighborhoods, each with its unique charm and allure. Whether you're drawn to the tranquility of Lorne Park, the timeless elegance of Mineola, or the prestige of Gordon Woods, Mississauga has the perfect luxury home waiting for you. As you explore these exclusive neighborhoods, remember that luxury living in Mississauga is not just about the homes—it's about the lifestyle, amenities, and sense of community that come with it. Whether you're searching for your dream home or simply intrigued by the luxury real estate scene, Mississauga has much to offer.
If you're ready to embark on your luxury home journey in Mississauga, contact our experienced real estate team today to discover the finest properties and personalized guidance in this vibrant city. Your dream of luxurious living in Mississauga awaits!